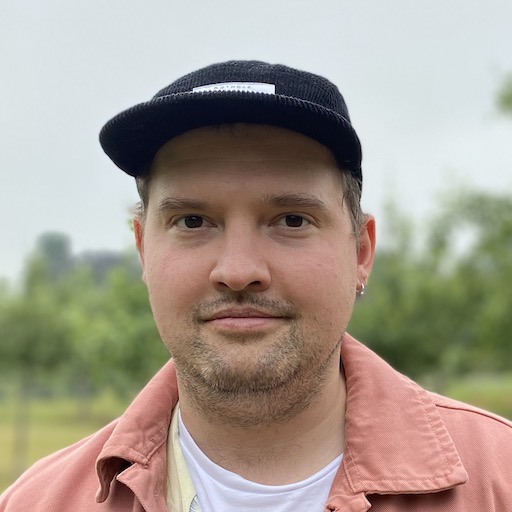 Marcel Eichner
A born and bred Berliner, I've been working as a freelance developer since the age of 18, back in 2001. My early passion for media art and communication design pathed the way and soon I discovered the beauty of JavaScript and PHP.
Whether it's API development for a blockchain-based social network, leading a web app's frontend team for Daimler AG, or consulting in science projects, I love to tackle complex challenges and always strive for a clearly structured product.
Looking back at 21 years of coding for successful – and failed – start-ups and businesses, I'm excelling in supporting project teams with concepts, consulting, and high-quality code covered by reliable automated tests.
When I'm not working, you'll find me playing around with open-source technologies or trying to prepare the perfect beef brisket on my BBQ.
Let me know how I can support you.
Contact: marcel.eichner@ephigenia.de.
---
Projects
List of 85 projects in chronological order. Websites may be offline. Project names or client names may be codenames.
---
Open Source
Check my profile on github to see some of my own open-source projects and contributions to other projects through the years. If you like my work you can sponsor me.
Two of my projects are important to me and actively maintained:
ikea-availability-checker - Command-Line-Interface & Library for checking the availability of specific IKEA products in specific stores and/or countries.
mite-cli a easy-to-use but complex command line interface for the famous time-tracking service mite.
kontist-cli - Command-Line-Interface for accessing transfers, making transactions, list and update cards of a kontist bank account
Expertise
Web-Application development in JavaScript & PHP
Service & Microservice-Oriented Architectures
Test-Driven Development, Automated Unit- & Integration-Testing
Refactoring & Improving Project Quality
Continuous Deployment & Integration
API-Design (REST, GraphQL)
Team Building & Leadership
Project Management
Skills
Version Control Systems: git, svn, cvs
JavaScript/Node.js

Vue.js, React, Angular, Backbone.js, jQuery, Highcharts, Highstock
NPM, cheerio, PM2, grunt, Bower, WebPack, Winston, Pino, Commander, Loggly, moment, Winston
Mocha, Tape, Jasmine, Jest, Chai, Karma, Sinon, Istanbul, Nock, NYC, Supertest, postman, newman
mongoose, sequelize, dynamoose
Express.js, loopback, fastify, NestJS, Serverless
electron
Ionic, Cordova
CoffeeScript

TypeScript
PHP

Symfony, CakePHP
monolog
doctrine
composer, PEAR, Phing
Wordpress & Wordpress plugin development

Bash/Shell Script
CSS

less, SASS/SCSS, compass
bootstrap, material, antd

HTML/Templating

TWIG, Smarty, Fluid, handlebars

Technologies

Terraform
Redis, RabbitMQ, SQS, Kinesis
MySQL, MariaDb, PostgreSQL, SQLLite, MongoDB, Elasticsearch, Firebase, DynamoDB
GitLab Pipeline, GitHub Actions, CircleCI, Atlassian Bamboo, Drone.io
Jekyll
Mailhog
Docker, Kubernetes
Swagger, OpenAPI, ApiDoc, GraphQL
XRay, APM, Datadog
Tmux, Tmuxinator
AWS SQS, Lambda, Beanstalk, API Gateway, EventBridge, CloudWatch, CloudFormation, Kinesis, S3, DynamoDB, Aurora, Secrets Manager
API
Some of the APIs that I have consumed and worked with through the years:
Adspirit, Bitly, CircleCi, Crowdin, DHL, DPD, Egoditor, Facebook, Foursquare, GitHub, GitHub Actions, GitLab, Google Geocoding, Google Plus, Google Vision, IKEA, Instagram, iTunes, Kontist, Maileon, Mattermost, Mite, Monday, Slack, Steemit, Spotify, Storyblok, Twitter, Yahoo Stock/Finance & Weather, UPS, Vimeo, Vincere, Yelp
Honors
2012 Ort im Land der Ideen für Berliner Gazette (source)
2010 Alternativer Medienpreis Kategorie Internet für Berliner Gazette (source)
2006 Red-Dot Award für Designklicks
Education
Fachhochschule für Technik und Wirtschaft (FHTW) Berlin
2003 – 2005 Kommunikationsdesign, Ohne Abschluss
Lily-Braun-Oberschule Berlin
2002 Abitur